WHERE FUNCTION MEETS FASHION

The thinnest, strongest, and most flexible known material.

Control your body temperature at the push of a button.

Distribute heat evenly across your body.

Multi-functional and adjustable to your needs.

Channels air out and wicks moisture from your skin.

100% Waterproof and chillproof.

ANTIMICROBIAL & ANTI-ODOR
Repels odor-causing microbes so you stay fresh.

Less than 500g and easily packable.

Harder than diamond and made to be unbreakable.

Protects from harmful sun rays.

NON-TOXIC & HYPOALLERGENIC
Resistant to allergens, mites, and manufactured without harsh chemicals. Suitable for all skin types.

Throw it into the washer when it's dirty.
YOUR TRAVEL JACKET. YOUR ACTIVE JACKET.
YOUR GOING-OUT JACKET. YOUR EVERYDAY JACKET.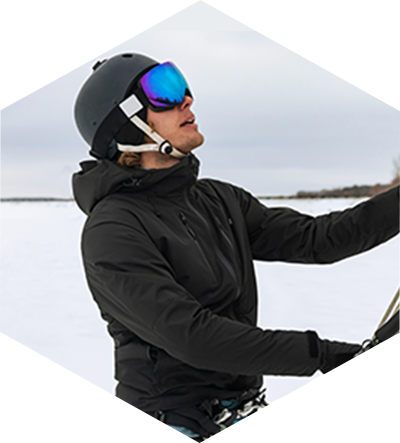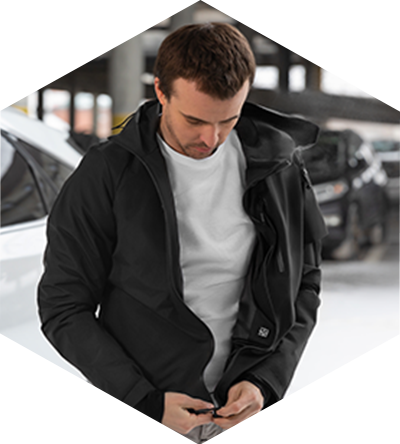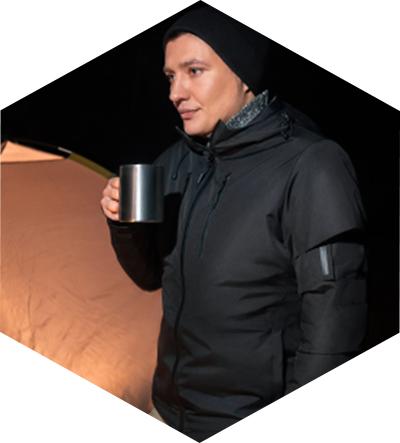 YOUR TRAVEL JACKET. YOUR ACTIVE JACKET. YOUR GOING-OUT JACKET. YOUR EVERYDAY JACKET.

A NOBEL PRIZE
WINNING MATERIAL
A nano-lattice just one-atom thick, graphene is not only stronger than diamond, it is also highly conductive, antibacterial, durable...
The list goes on!
"Two layers of graphene is strong enough to stop a bullet."
- Elisa Riedo, Professor of Physics at ASRC
"With graphene, there are so many different properties in one package- thinnest and strongest material ever known, best electro and thermal conductivity."
- Zina Cinker, Vanderbilt PhD and Director General at AMPT
"One of the world's most versatile materials, including split-second improvements to athletes' performances. It creates enough differences to win an Olympic medal."
- World Textile Information Network
Gamma is equipped with 3 carbon fiber heating elements built directly into the jacket. When your body heat isn't enough, you can supercharge Gamma's graphene layer at the push of a button.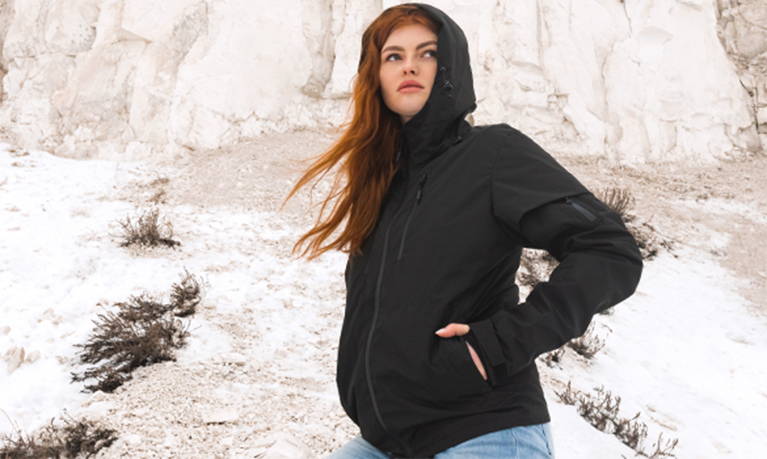 TOP-NOTCH GRAPHENE-INFUSED SMART HEAT INSULATION
Superior to traditional synthetic insulation, Gamma's graphene-infused fabric evenly distributes heat around your body, so you never feel a cold spot. Graphene is also breathable and superconducting at the same time, keeping you warm and toasty on cold days, and cool and refreshed on warm days.
CUSTOMIZABLE TEMPERATURE CONTROL
Gamma allows you to supercharge the graphene layer at just the push of a button. With 3 adjustable heat settings for your preferred level of comfort, you can handpick the right amount of heat you want in your jacket. Just plug in your USB-A power bank and let it do the work.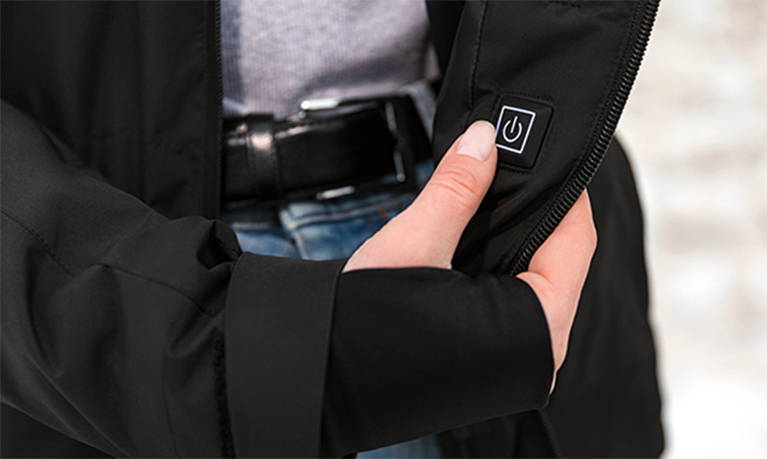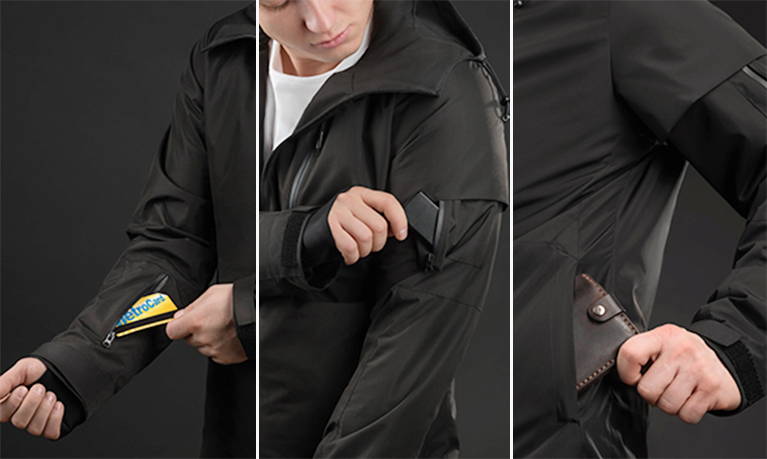 MULTI-FUNCTIONAL 10-POCKET SYSTEM
Versatility and practicality come together with Gamma's multi-functional pocket design. Always have everything you need close to your body and never forget where you placed something ever again.
RESISTANCE TO ABRASION ANS SCRATCH
Graphene can resist almost all forms of damage. It is scratch-proof, puncture-proof, tear-proof, and abrasion-proof. Gear up with Gamma and survive any condition thrown your way.